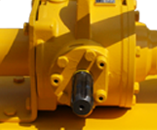 HEAVY DUTY GEARBOX
HIGH QUALITY GEARBOX
FORGED GEARS
PRECISION GEARING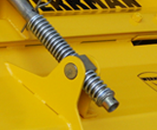 BACK COVER
ADJUSTABLE COVER
SPRING LOADED SYSTEM
ZINC Coated Spring & SLIDE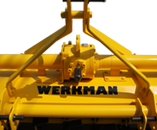 RIGID FRAME
STRONG AND BALANCED
LESS VIBRATION
GEARBOX PROTECTION
UNIVERSAL 3 POINT HITCH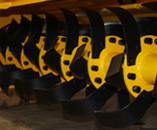 9 FLANGE ROTARY SHAFT
OVERLAPPING TINES
6 BLADES PER FLANGE
Extra-large Rotor Shaft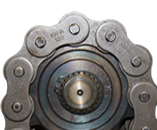 HEAVY DUTY CHAIN
EXTRA LARGE CHAIN 50%
LONG SERVICE LIFE
DESIGNED FOR HEAVY TILLING APPLICATIONS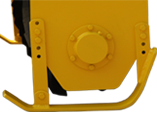 ADJUSTABLE DEPTH
MULTIPLE DEPTH TILLING
TWO WAY SKIDS
HEAVY DUTY STEEL SKIDS
Welcome to Werkman USA

Werkman was founded on the principals of hard work, innovation, and trust. We pride ourselves in creating the best products in the industry to satisfy the demanding needs of our customers.
We use state of the art manufacturing techniques for building our products.
We have our own CNC Machining Centers, Lathes, and Plasma Cutters to create the needed parts for fabrication and assembly.

Featured Product Videos
Rotary Tiller at work featured videos. See more to appreciate our products More Videos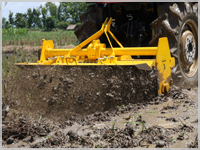 Copyright 2010 © Werkman Heavy Industries. All Rights Reserved